The shopping cart feature is currently available only on the web and for the purchase of skins (in-game items) which the delivery method is via Gameflip Bot.
Before you start adding items to the shopping cart, make sure you have enough cash on your balance. The shopping cart only allows checkout via cash from added funds, cash from completed sales, and credits.
To add items to your shopping cart and checkout, please follow the steps:
1. While browsing for skins, mouse over any skins with the Gameflip Bot logo on the bottom and you will be presented with the "Add to Cart" button.
2. To view the items in your cart and checkout, click on the cart icon on the upper right corner of your screen: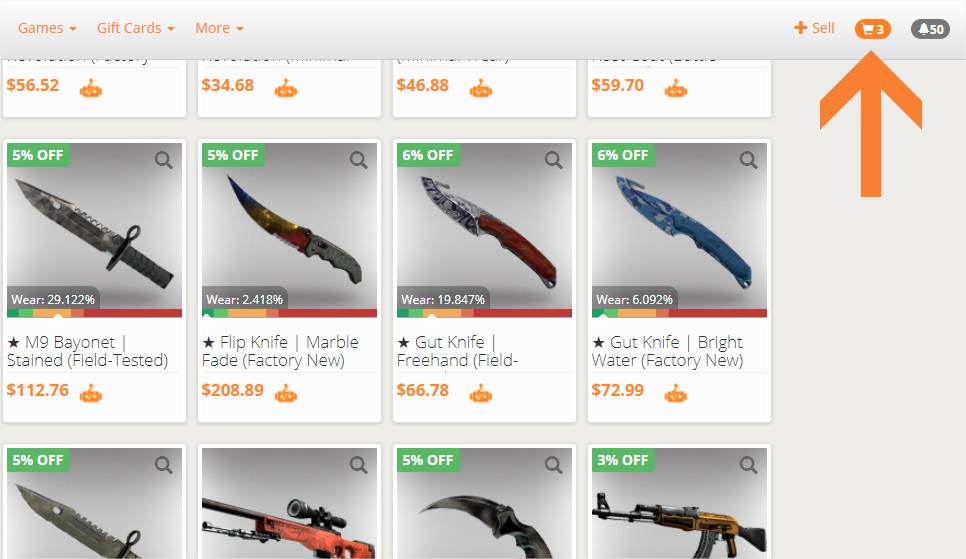 3. To checkout, review the items, your payment information, Steam Trade URL, and place your order:
Important: Adding items to the shopping cart won't reserve you the exclusive rights to purchase given items. Other users can purchase the same items you've added to your cart if they check out before you do.