For certain types of NFTs sold within Gameflip, in order to receive/transfer an NFT from/to a Gameflip user, you will need to have an Ethereum wallet to manage these transactions. Make sure that you have an Ethereum wallet available and configured before making any NFT purchase(s) or sale(s).

In case you have questions on how to create an Ethereum wallet, please check the step-by-step below:

Note: For this step-by-step, we will be using the Metamask wallet as an example, and we recommend using it for NFT transactions on Gameflip. However, you can use any Ethereum wallet provider of your liking that supports the Ethereum network.


Step 1 - Download MetaMask to your desired platform (Chrome/iOS/Android)

1. First of all, you will need to enter the official website for MetaMask by clicking on the following link:

2. Once the page loads, you will need to click on the Download button and then select the desired platform for MetaMask to be downloaded on;
Step 2 - MetaMask Setup (Chrome/iOS/Android)
1. After MetaMask is downloaded, the Welcome to MetaMask page should appear and you will need to click on Get Started and once the next page loads, click on Create a new wallet: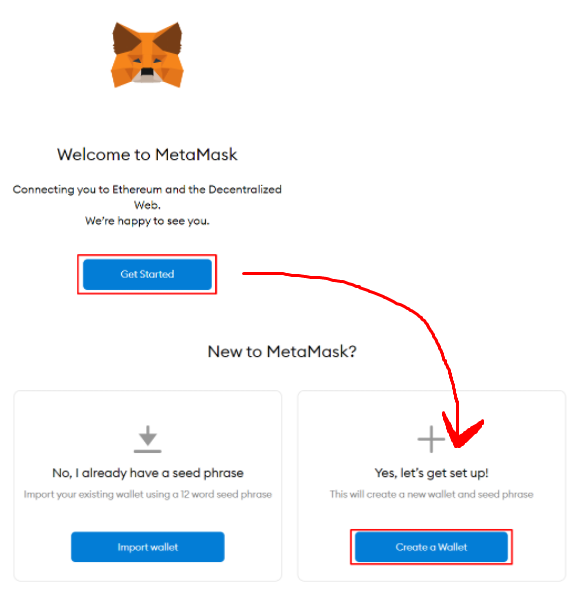 2. The next page will request you to confirm a password for your MetaMask account.
3. After the password information is confirmed, you will be shown your backup phrase in case you need to restore your account.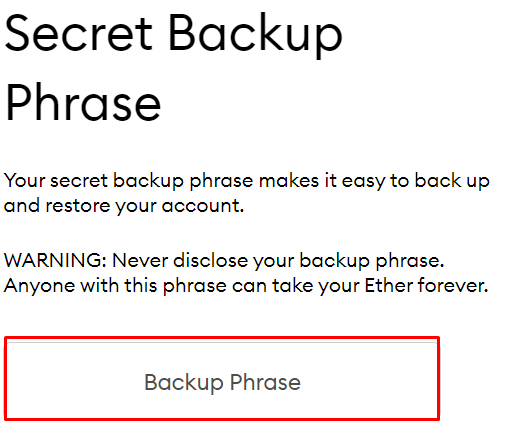 Keep in mind to save your Backup Phrase in case you need it in the future.

* As advised by MetaMask: Never disclose your backup phrase. Anyone with this phrase can take your Ether forever.
4. As soon as you saved the Backup Phrase in a secure place, click on Next.

5. On the following screen, you will need to fill out the Secret Backup Phrase you received by clicking on the word boxes in the same order as the phrase received:

Example:
Secret Backup Phrase: guilt middle already


6. When you are done, click on Confirm and if the phrase is in the correct order, your MetaMask wallet will have been created!
Note: don't forget to pin the extension if you are using a browser, so you can quickly view your wallet at any time through the browser toolbar.