Apple Store gift cards are used to purchase products from an Apple Store or online at apple.com. Examples include Apple Watch, iPhone, Mac, or Beats headphones. Even though iTunes is a service offered through Apple, iTunes gift cards are used for different things. iTunes gift cards are used for purchasing content through the iTunes Store such as TV shows, Movies, Music, Books, and Apps.
You can check your Apple Gift Card balance here or by following the instructions below.
Go to https://www.apple.com, scroll down until the end of the page, and click on Gift Cards.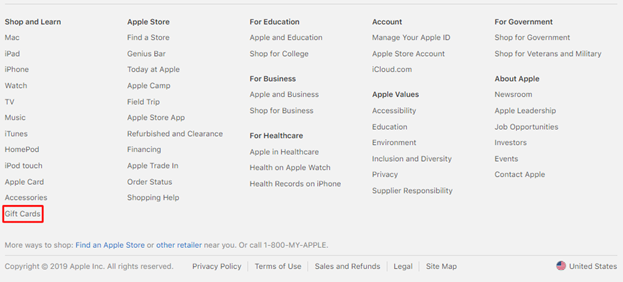 On the next page, scroll down until you see what is in the image below and click on check balance.
Next, sign in to your account and type your Apple Store Gift Card information in the box where it says "PIN".