We are always thinking about the security of our users' accounts, so we have launched a brand new authentication feature!
Now, you'll be able to log in to your Gameflip account by setting a Multi-factor Authentication (MFA) verification method.
MFA offers extra protection by using two or more factors to authorize access to your account, in other words, you can now choose more than one Two-Factor Authentication (2FA) option to log in, buy, and sell items on Gameflip.
Previously, you needed to receive a code through an SMS text on your phone or on your Gameflip app to access and use our platform. However, some users had issues receiving the code because not all regions were compatible with the SMS text system and not all accounts supported the app's security code.
Now, everyone can set up MFA verification using third-party authentication apps and the Gameflip app to generate a security code. You will still need to have a phone number linked to your Gameflip account, but this new feature will help you keep it safe!
Follow the instructions below to set up or delete MFA options from your account.


How to set up MFA on Gameflip
If you want to set up a third-party authenticator such as Authy or Google Authenticator to verify your account, you'll need to use our website:
1. Go to Menu > Settings > Authentication by clicking on your profile picture in the upper-right corner of the page. Click on the Add Authenticator Method button: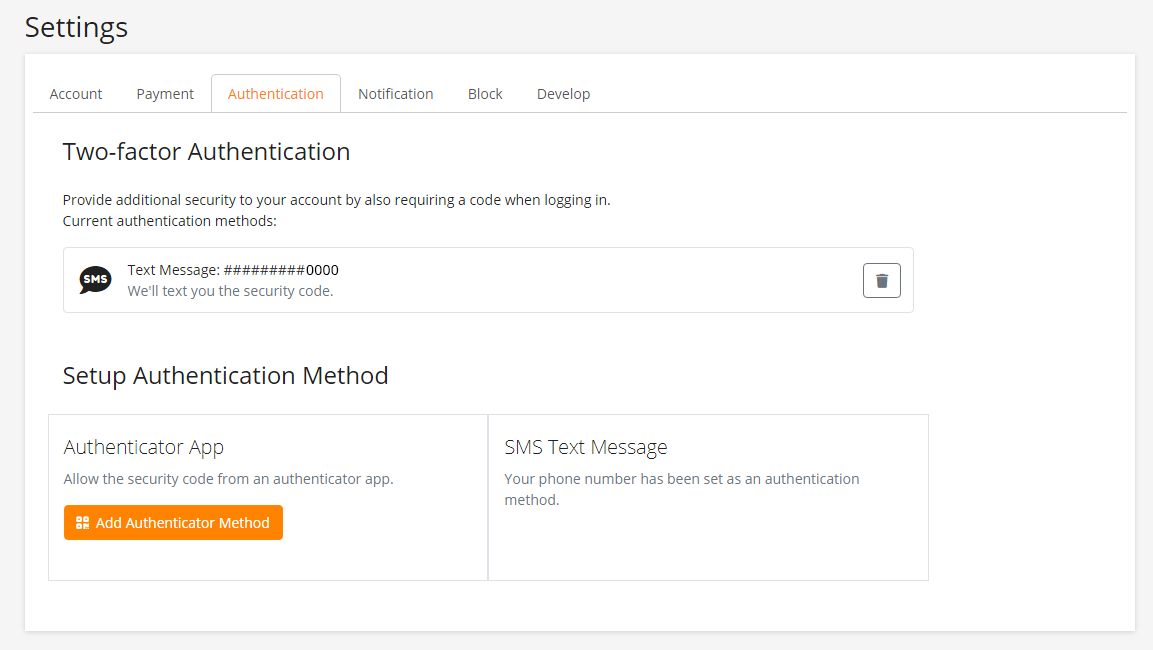 2. A blank space will appear. Add the name of your authenticator app to it (e.g.: Example) and click on the Generate QR Code button:


3. A QR Code will pop up and you'll need to scan it with your authenticator app in order to set up your Gameflip account on it. After you have done so, click on the >I've scanned the QR code. button:


4. You will need to fill out the 6 blank spaces with the security code generated by the authentication app and click on Finish:


5. There! You have successfully verified the security code of your new MFA method. You can have up to five authentication options activated on your Gameflip account.
If you are using our Android/iOS, you can activate the Gameflip app or a third-party authentication app that has already been added to your account:
1. Enable one or more MFA options by pressing:
[Android] Menu > Settings > Two-Factor Authentication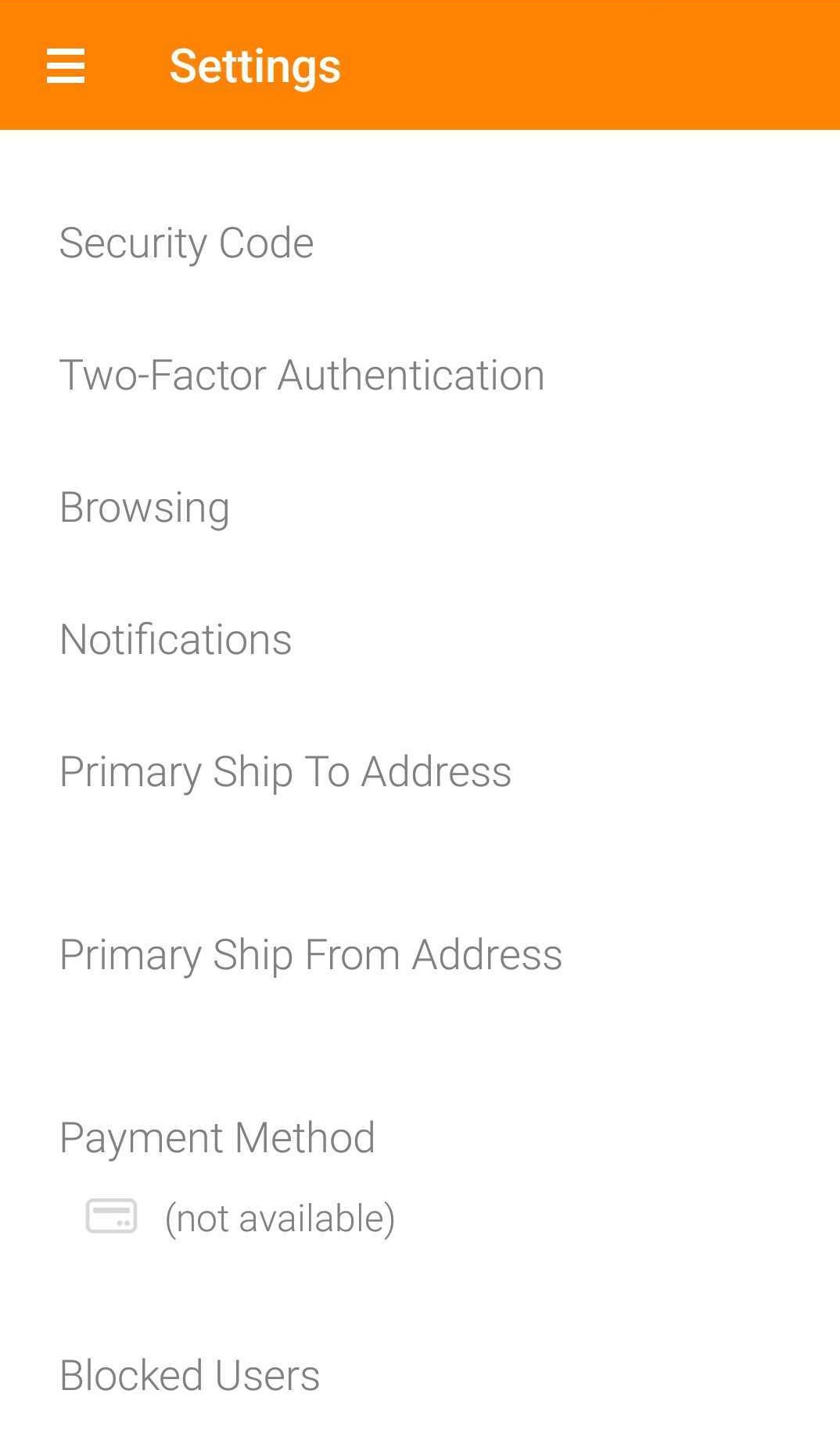 [iOS] Menu > Settings > Security Code

2. Tap on the authentication options you would like to activate and/or deactivate: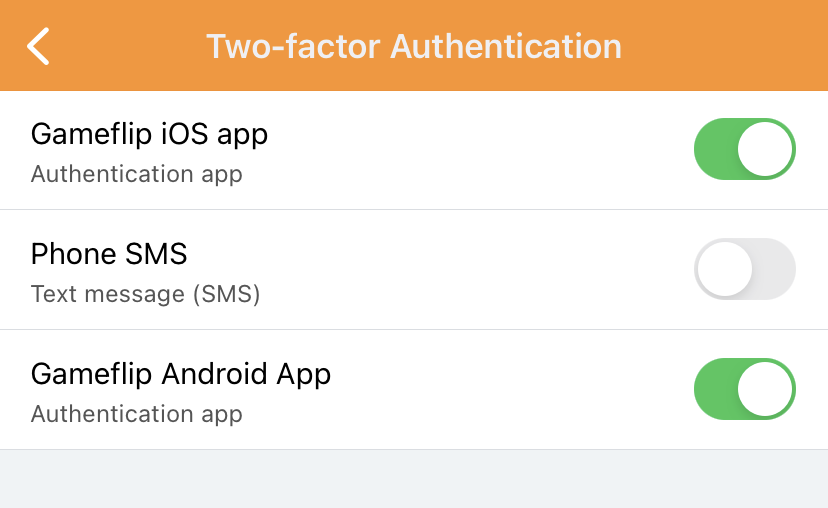 How to delete an MFA option on Gameflip
1. If you would like to remove an authentication method from your Gameflip account, you just need to click on the trash can icon next to it:




2. You'll receive a message to confirm the deletion of the authentication method, and a security code will also be sent to your other MFA option to validate this action:


3. After you click on the Delete button, you'll have successfully removed the MFA method from your account.